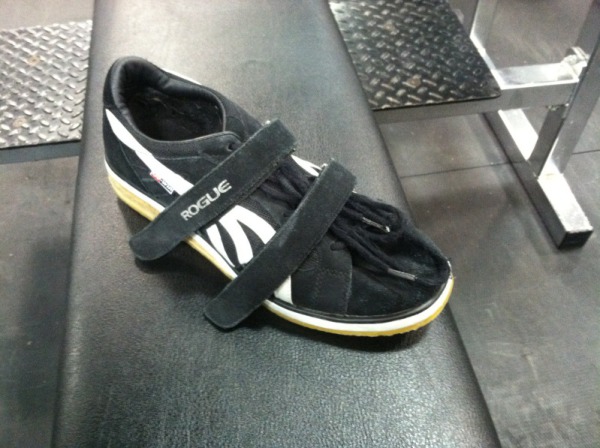 Rogue Fitness
Do-win Weightlifting Shoe

www.roguefitness.com

Once you squat in a shoe like this, you'll never look back. Unless you squat super wide, a raised heel like the Rogue Do-wins will improve your Squat. The raised heel puts your body in a better mechanical position for Squats (some like these for Deadlifts as well, I don't). It puts the shins at an angle and allows more quadriceps to be involved. The more muscles involved the bigger the weights that can be lifted.

The Rogue Do-win looks almost identical to the Pendlay Do-wins, but with only small changes. The Rogues are made from black suede and the Pendlay's use smooth leather. Also the Rogues use two straps over the laces for a tighter fit. The last thing the Rogue's have over the Penday's is the choice in heel height. You can order the Rogue's in a ½ or ¾ inch heel.
 

Now I have enjoyed this shoe and it gets the job done. Overall it is a nice shoe for the money. What I have found is a few Quality Control issues and from reading other reviews. I'm not the only one. One of my straps on one shoe is sewed uneven and when tightened down it gets twisted up a little. One of my heels is just slightly shorter, but it you feel or see it. I only noticed it when I was measuring them. The last thing to mention is something that has just recently come to light. The sole on one of the heels is coming up glued. I fixed this with a little shoe goo thou. These are all very minor details and don't really effect its ability at all. From what I have read these issues have been cleaned up some and fewer people are having issues

Pro's
+ Different Heel height choices
+ One of the cheaper Decent Oly shoes on the Market
+ Wide Toe Box
+ Sole gives solid traction
+ Foot feels planted to the floor
+ Great Oly shoe for any level Athlete
+ Pretty good looking Oly compared to many other dated designs.

Con's
- Quality Control Issues
- Crazy Long Laces and Straps
- Suede all thou looks good it manages to collect all the Chalk in the gym. 

You can buy Oly shoes from $65 up to the bigger name brands with $200 price tags. So this shoe is falling about in the middle. I believe for the price tag it had it's still a decent deal and would suggest others to take a look at these when shopping for an Oly shoe.

You want a weightlifting shoe to be tight. So to get a correct fit order a size .5 down from your normal shoe.
__________________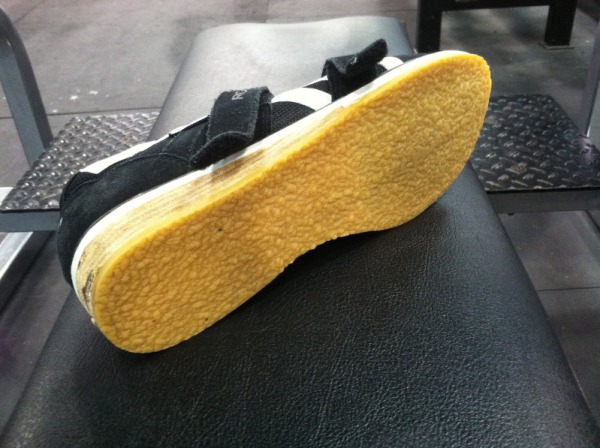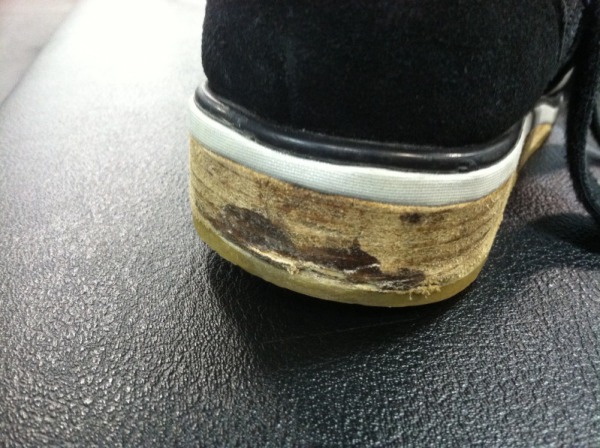 Since this Review was finished. Rogue has updated their shoe. From the looks of it and customer reviews. All the issues I have found with the old version was fixed. The new ones also come in two different heel heights.